The Restoration of the Fulness of the Gospel of Jesus Christ – Free Prints

What a great Conference weekend!  In honor of the new proclamation I wanted to create 3 prints that could be hung up side by side.  The 3 prints include:
 •  The Restoration of the Fulness of the Gospel of Jesus Christ: A Bicentennial Proclamation to the World
 •. The Living Christ: The Testimony of the Apostles
 • .The Family: A Proclamation to the World
I also am including an extra print that I made for my dad!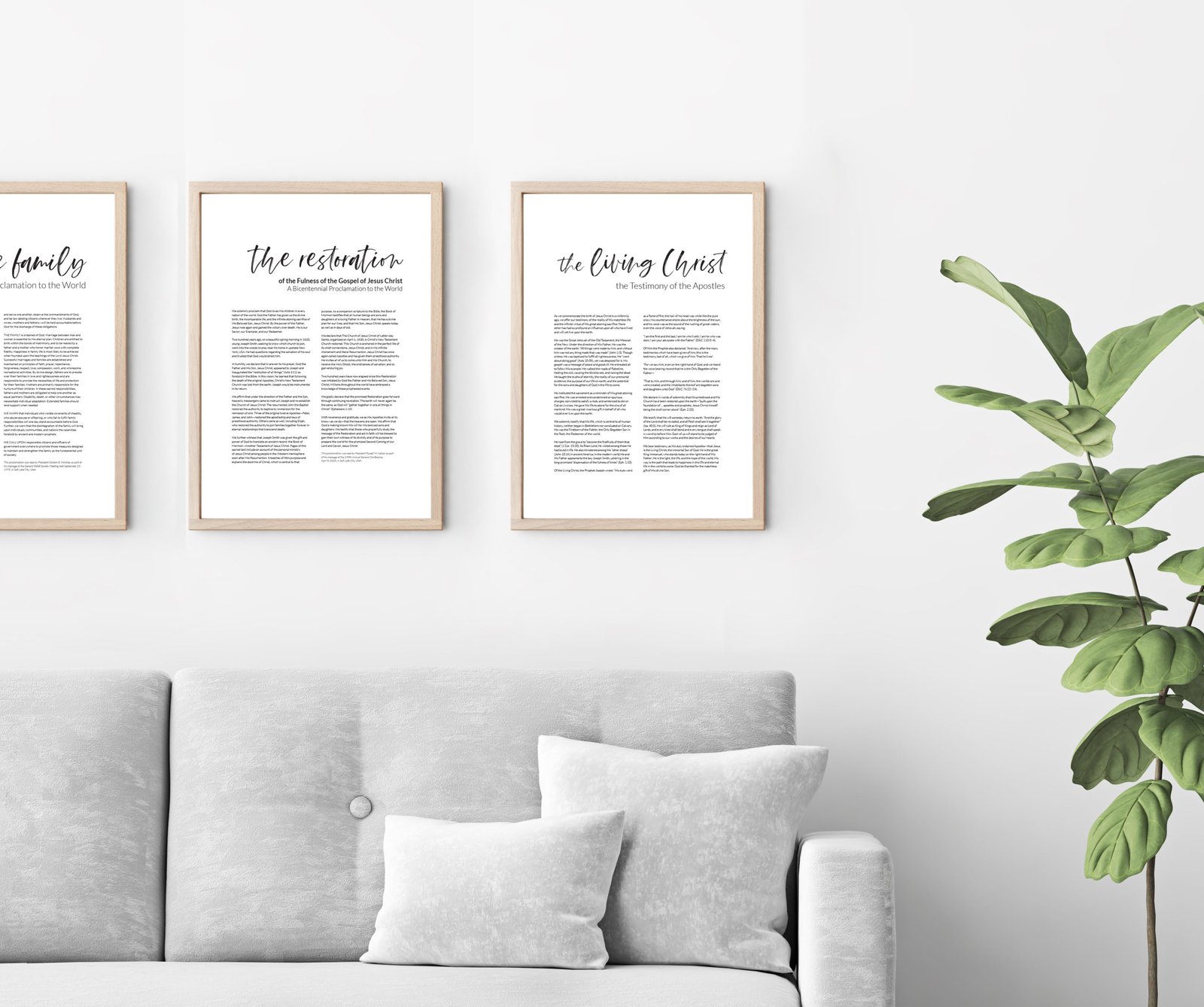 So excited for this new proclamation!  And from the words of our dear prophet:
"Beloved brothers and sisters, that is our bicentennial proclamation to the world regarding the Restoration of the gospel of Jesus Christ in its fulness… Study it privately and with your family members and friends. Ponder the truths and think of the impact those truths will have on your life if you will hear them, hearken to them, and heed the commandments and covenants that accompany them."
Download Above Prints Here (just enter your name and email)
Enjoy!  I also want to thank YOU for supporting me and my art and taking the time to come to my website and download this.  
I am working my dream job.  I get to stay home and spend time with my 21-month-old son all while running my own Website and Branding Design company Lyss & Company Designs.  I spend most of my time designing websites, logos, brands, and a monthly magazine for a Christian Health and Wellness company.  Although most of my time is used towards graphic design I always find opportunities to use my illustration and painting skills.
Newsletter
Subscribe For Design Tips & Company Updates